How To Apply
You apply for all our courses via the DfE 'Apply' service here >. Search for our provider name, AIM ALLIANCE SCHOOLS. 
The sooner you apply, the greater your chance of securing your preferred course.
You can find out more about bursaries and funding for teacher training here.
Choose the course you want and follow the application instructions. For courses run by several schools, specify which school you are applying to.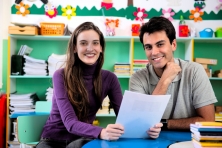 Current Courses