Train to Teach
Train to teach with us and you'll launch your teaching career in some of the most diverse and dynamic schools in London.
We are now recruiting our next cohort of trainee teachers to join the school direct programme.

We are recruiting for both Salaried and Unsalaried in Primary and all secondary subject areas.
We work with Middlesex University and Hertfordshire University. 
The benefits to training with us are:
You'll be supported by experienced teachers from our great schools, with a chance to gain experience in a range of settings.
We work in partnership with Middlesex university. Our strong and long-standing working relationship  with them helps you to succeed.
We train the teachers we would like to employ. Train with us and there is a good chance of going on to a career within your training school or one of our partner schools after you have passed your course.
We offer continual training from when you qualify to take you through your entire career as a teacher and future senior leader.
For further information of the courses we plan to recruit for please see the Course Directories on the right. 
For people who are thinking about applying and want to know more, we run our own School Experience Programme. You can see our schools for yourself and secure valuable experience for your UCAS application. Click here to receive more information about our next School Experience Programme opportunities.
Use the menu on the left to find out more about places available.
You can use this link to go directly to the UCAS search tool to apply. Our provider code is 2FR on the UCAS site to view our current training vacancies.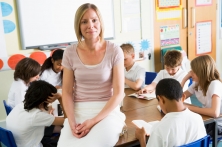 Current Courses